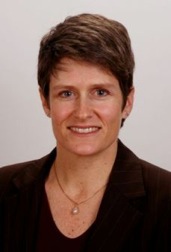 Anne Randerson, Ph.D.
Dr. Anne Randerson is an executive coach, business consultant and trainer specializing in cross-cultural business communication, cultural intelligence, global leadership, cross-cultural negotiation, expatriation, global mobility, diversity and inclusion, writing and publishing.
Raised in San Diego, California, Dr. Randerson spent nearly 25 years as an expatriate in Belgium, Japan, France and Spain. Through her diverse expatriate experiences she learned to speak six languages, including French, Dutch, Spanish, Italian and Japanese.
Dr. Randerson received her B.A. degree in French from the University of California at Davis, and her M.S. and Ph.D. degrees in Human Life Studies from Koriyama Women's University, in Fukushima prefecture, Japan. After conducting her doctoral research for six years in Japan, funded by a Monbusho Japanese government academic research scholarship, she returned to Europe in 2003 to work as a translator at NYSE Euronext, the international stock exchange in Brussels, Belgium.
In addition to coaching, consulting, and leading training seminars for international executives, corporate clients and institutions, Dr. Randerson currently lectures for three departments at California State University San Marcos: Management, Global Studies, and Communication.
She has taught MBA courses in Intercultural Business Communication at United Business Institutes in Brussels, Belgium, as well as in Croatia, Serbia, and Vietnam. In San Diego, California, she has taught Cultural Intelligence courses to executives at the UCSD Rady School of Management and the UCSD Associate Professor Leadership Development Program. She has also taught Leadership Studies and Sociology courses at the University of San Diego, as well as a Leading Cross-Cultural Teams Global Business Strategy seminar for the Ahlers Center for International Business.
Until her relocation to San Diego, California, in September 2012, Dr. Randerson taught graduate courses in Culture and Development, Leadership, Project Management and Communications at Boston University in Brussels, Belgium. She also taught seminars at various institutions in Europe, including the European Commission, the European Training Institute, and the International School of Protocol and Diplomacy in Brussels.
As a founding member of Caravan Press, a Brussels-based initiative to help expatriates publish their international stories, Dr. Randerson taught Creative Writing for Expatriates courses at the European Commission and the American Women's Club of Brussels from 2008 to 2012. Photos from Dr. Randerson's book, Scenes of Japan, have been exhibited in numerous locations, including both the Japanese and American Embassies in Brussels, Belgium. She has also taught Creative Writing courses at San Diego Writers, Ink.
25 years of expatriate experience have developed Dr. Randerson's curiosity and appreciation for diversity. Her work as an executive coach, business consultant and trainer requires her to facilitate interactive discussions and cross-cultural exchanges. She relies on her strong interpersonal skills to interact effectively with individuals from extremely diverse backgrounds on a daily basis.
As a seminar facilitator in global corporations and institutions, Dr. Randerson regularly team-teaches, co-designs and co-facilitates seminars for clients and colleagues. She highly appreciates the synergy and creativity resulting from combining individual strengths and sources of knowledge and inspiration. She has an intense desire to motivate the participants in her seminars and courses through interactive presentations, role-playing, self-assessment activities and teambuilding exercises.
Dr. Randerson also strives to keeps abreast of the constantly evolving needs of multicultural teams and international executives. In addition to consulting, leading training seminars and teaching at universities, she conducts research, publishes articles, and regularly participates in international panel discussions, forums, and academic conferences. Moreover, in high-level leadership positions such as international advisor and board member, she has assisted numerous organizations in Europe and the USA. She is currently working on the manuscript for her next book, Cultural Intelligence – Adapting to a Global Lifestyle in an Increasingly Diverse World.